GALERIE MAINZ – Showroom in Mainz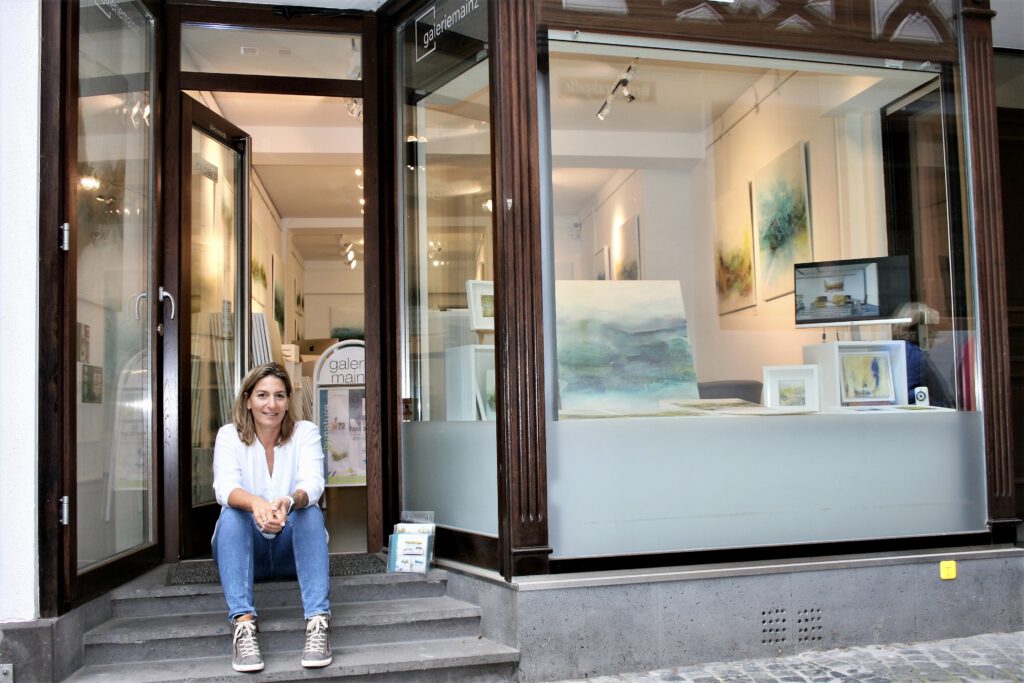 Kirsten Schankweiler is showing her abstract artworks in her own showroom in the old town of Mainz in changing exhibitions. There she is presenting works in small or in XXL-Format., on canvas or on paper.
The artist is advising herself and is helping to find the right selection of artworks for your private rooms or office spaces. Also commission paintings can be discussed.
Opening times
Since June 2021 our showroom is open again.
Our opening times are:
Friday and Saturday 11 am to 4 pm
SUNDAY SHOPPING on 28.11.2021
open vom 1 pm to 6 pm
In addition we offer Private-Art-Shopping:
I'm happy to offer you a new service: personal art advise on the selection of art for your home or your – whether virtually, at an appointment in the galerie mainz or in your premises. Without any obligation and free of charge.
Please contact me to make an appointment.
Virtual tour trough our showroom