Modern nature paintings – from the mountains to the sea
As a visual artist, I have a passion for creating paintings that express emotions, thoughts and my love for nature. Since childhood, I have developed a special connection to art and the creative process. This passion has inspired me to dedicate my life to art and to develop my skills as an artist.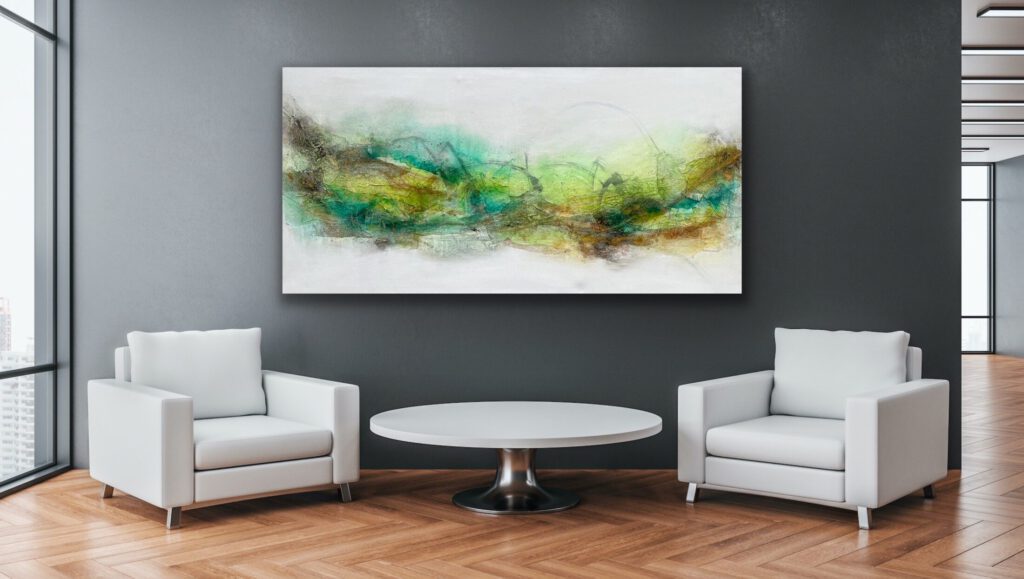 Inspired by the beauty of nature
With each painting, I want to tell a story and show my view of the world. I invite you to discover my work and embark on a journey through nature paintings full of emotions and soul.
My style is diverse and ranges from abstract works to modern nature painting. I use colors, textures and shapes to create a sense of depth and movement.
As an artist, my goal is to evoke emotions and inspire with my work. My artworks reflect my passion for colors, shape and creative forms of expression.
Latest artworks
Original artworks for your home: modern art in XXL format for the living room, relaxed pictures for the bedroom, a gallery wall in the dining room.
Service
for your art selection
---
Looking for a modern wall art for your living room? Let me help you to discover the perfect art for your space.
The Artist
Artist statement and CV
---
Learn more about the artist Kirsten Schankweiler – her motivation, her inspiration, and get further information.
Thanks for your interest.
Please contact me if you have questions or would like to get more informations.